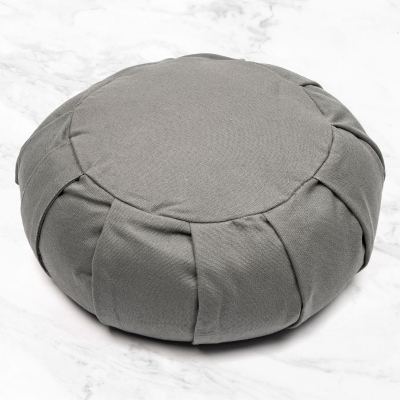 The Myga Mediation cushions are filled with buckwheat shells, to create a comfortable seat for meditating or Pranayama.
The shape of the cushion encourages excellent posture, helps to keep your spine aligned so energy can flow easily through your body. The cushion features a grab and go handle on the side for easy portability.
The cushion is also firm enough to double as a yoga block for some postures. The cotton cover is fully removable via zipper and the buckwheat hulls are sealed in a separate pouch.
Available in different colours: turquoise, plum, black, blue & pink.

Material
Colour: Grey
Outer Material Cover with Zip: Cotton
Inner Cover with Zip: Filled with buckwheat shells which allows them to conform perfectly to the shape of your body. Buckwheat hulls move and shift, but do not compress under pressure and lose volume.

Cushion Care Instructions
Both outer and inner cover can be hand washed. In order to wash the inner cover which holds the buckwheat, you first have to pour them into a larger container. Cold hand wash and air dry only.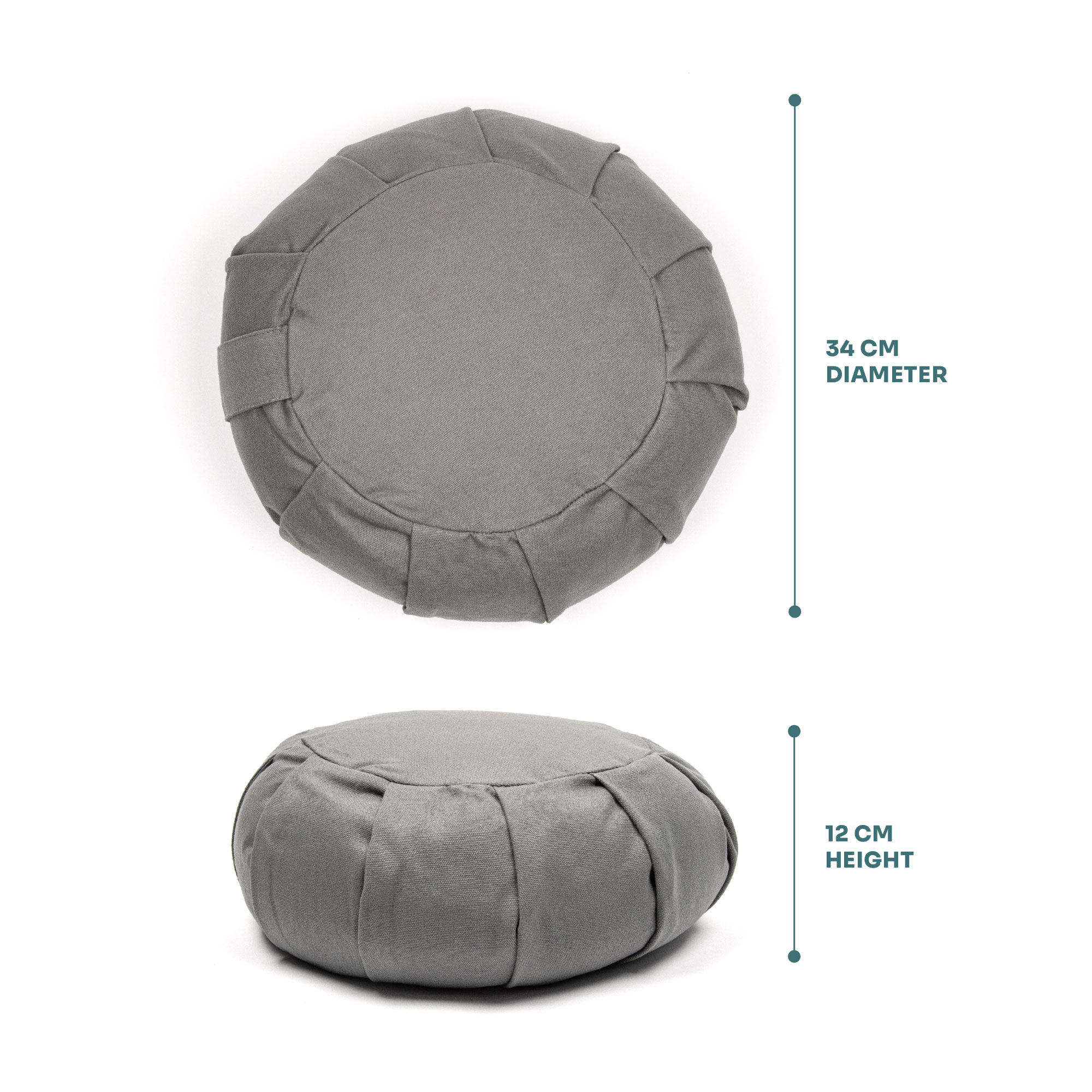 Technical Information
SKU:
Barcode: 5029476011599
Carton Quantity: 1
Carton Size: Height (cm): 51
Carton Size: Length (cm): 36
Carton Size: Width (cm): 36
Carton Weight (kg): 2.05
Coms Code: 95069190
FOB MOQ: 100
Port: NINGBO
RRP: £29.99