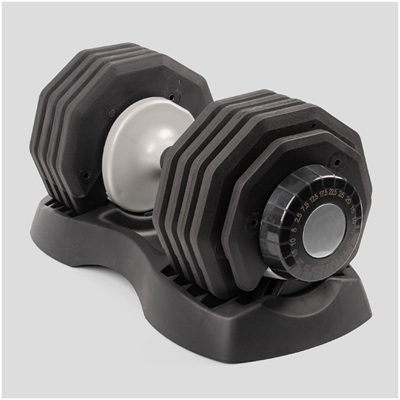 VERSATILE WORKOUTS
The Phoenix Fitness adjustable dumbbell set gives you maximum flexibility for strength training, basic body workouts, core fitness and heavy leg lifts. Place in any room in the home, and use alone or alongside other products in the Phoenix Fitness range (such as our gym balls and gym mats).

HIGH QUALITY MATERIAL
The weight plates are covered with powder coating, which make it abrasion-resistant and have no smell. The dumbbell pedestal and the grip with non-slip rubber offer you comfortable training process. The lock structure ensures the weight plates will not fall off during exercise.

SIMPLE TO USE
Our adjustable dumbbell set goes from (5kg (11lb) to 25kg (55lbs) in 2.5kg increments with a turn of the dial. You'll get 2.5kg, 5kg, 7.5kg, 10kg, 12.5kg, 15kg, 17.5kg, 20kg, 22.5kg, 25kg

WIDE APPLICATION
Multiple weight range suitable for performing basic body workouts, core fitness, strength exercises and heavy leg lifts.

FOR ALL LEVELS
From beginners to pros, adjustable weights help you to gradually build strength. Plus, a soft and secure grip handle makes workouts easy on your hands. Highly durable, this adjustable dumbbell set is built to last, providing flexible workouts for years to come, and for fitness fans at every level.
Improves Total Body Fitness It helps train and strengthen your quads, glutes, buttocks, abs, biceps, triceps, legs and knees at home or gym. With the effective fat-burning fitness equipment, body shaping is quite simple and easy.
Great for home exercise Great for increasing muscle mass, improving muscular endurance and strengthen your quads, glutes, buttocks, abs, biceps, triceps, legs and knees . With adjustable design , body shaping is quite simple and easy, Add weights to workouts to gradually increase muscle for a calorie-burning boost.
Get fun with it If you wants to build strength, burn fat, and create a shapely body , free weight training with dumbbell is more effective than exercise machines.
Suitable for greater body challenges during lunges, squats, bicep curls, shoulder presses or back rows.
Safe Lock Groove Lock groove helps you to adjust the weight you need, and prevent the dumbbell piece from falling easily Save Money & Space 1 dumbbell equal to 7 different weight dumbbells, you don't need to buy another 7 dumbbells and the compact design won't take you too much space High-Strength Plastic Pedestal High density & strong toughness and keep the dumbbell piece not easy to fall Easy to adjust Quick change weight adjustments with push-pull design.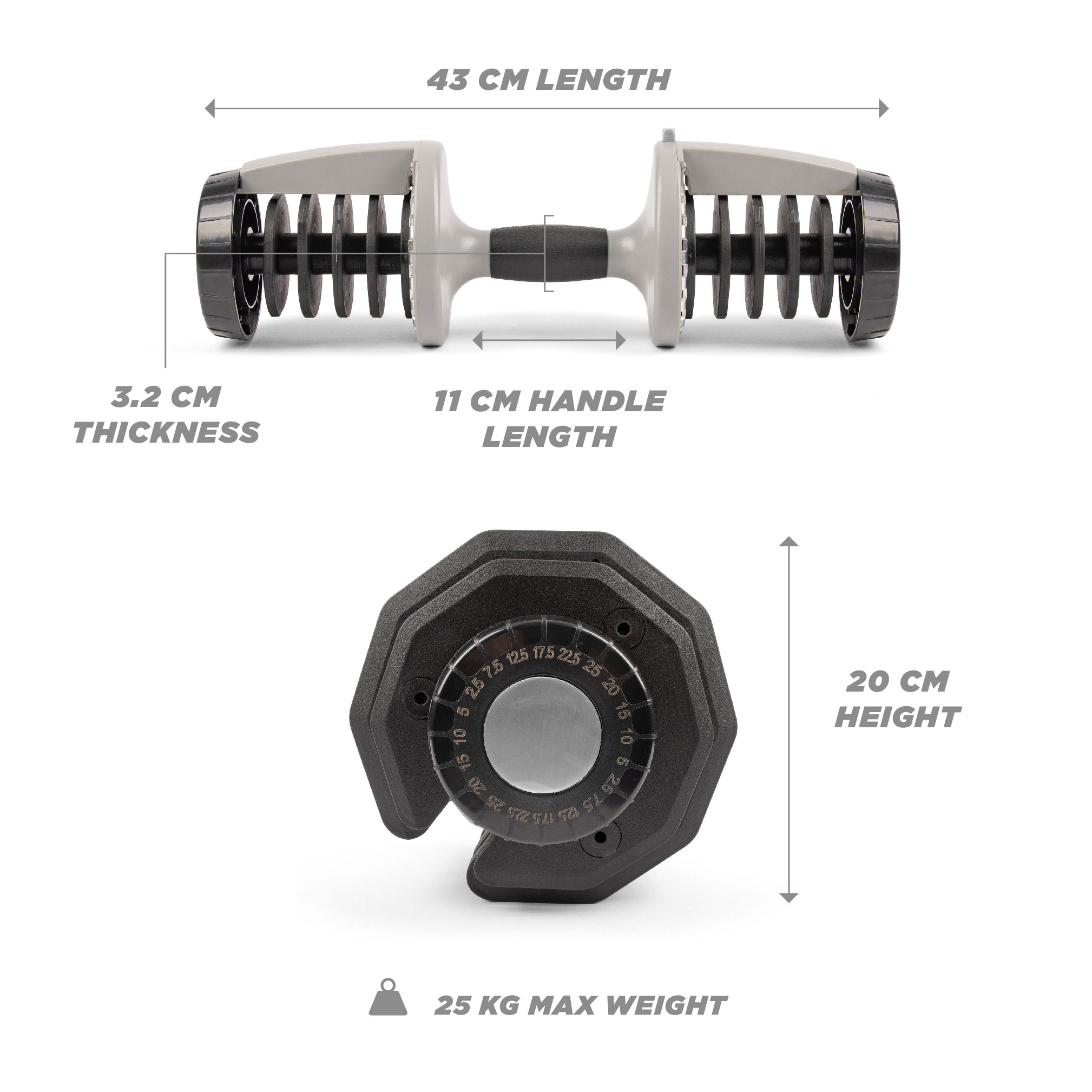 Technical Information
SKU: RY1532
Barcode: 5029476015320
Carton Quantity: 1
FOB MOQ: 12
Port: TIANJIN