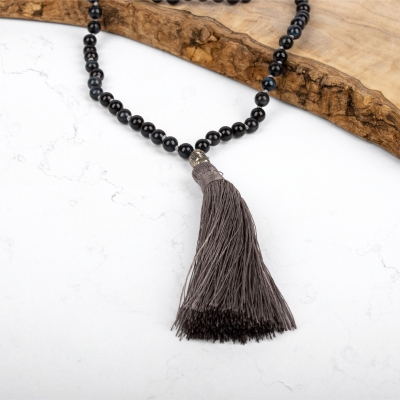 Increase relaxation and inner calm by reducing the feelings of stress and anxiety with this beautiful mala necklace.

Blue Tiger Eye
A highly soothing stone that aids with the belief of fears. Helps illuminate difficult situations and encourages emotional balance. It helps to overcome discouragement and fatigue.

Gift box/packaging
This necklace is presented in a cotton drawstring bag, which is then displayed in a beautiful pinewood carved box, which makes it the perfect gift.
Inside the box is also a small information booklet, which allows the recipient to see what stones they have received, and the meaning behind their beaded crystal necklace.

Material
Beads: Blue Tiger Eye
Buddha Head: Zinc alloy
Tassel: Spandex

Features
Tool to use for meditation & prayer
Comes with a wooden gift box
Knots tied in between
Necklace of vitality & clarity
Thoughtful gift
Handmade

How To Use/Wear
In yogic tradition, a crystal necklace is used during the Japamala practice and is known as a Mala. It is used as a tool to focus the mind during meditation or count Mantras in sets of 108 repetitions.
A mala may be worn however you feel most comfortable wearing it. They are a beautiful piece of jewellery and feel natural to wear. The purpose of a mala is to help you with whatever intentions you set for it. Enjoy wearing a mala necklace and tune in with your personal intentions and goals while benefiting from the energies.

How To Clean
Clean it occasionally with warm water and soap. Gently brush the beads with a super soft brush to remove any build-up. Place them on a towel to air dry.
Always store the mala in a safe place, for example the drawstring bag it comes with it or in a jewellery dish or box.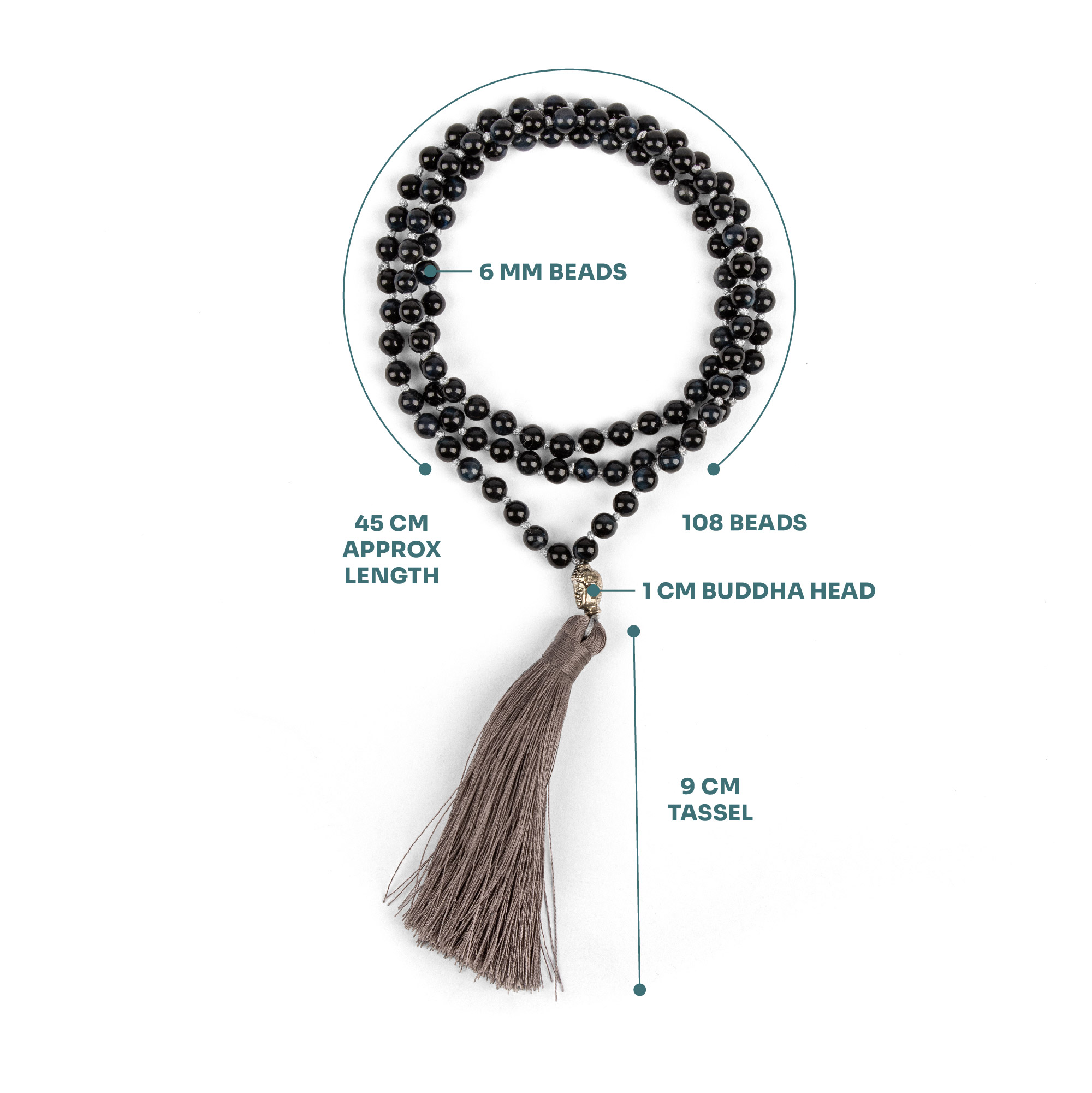 Technical Information
SKU: RY1528
Barcode: 5029476015283
Carton Quantity: 12
Coms Code: 71162011
FOB MOQ: 300
Port: NINGBO
RRP: £23.99