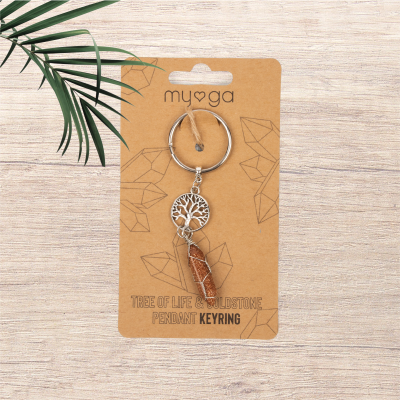 Keep your keys gathered together and secure with this beautiful talisman for strength and never forget or loose your keys.

Tree of life
The tree of life represents the connection between everything in the universe. It symbolises stability and strength as well as growth.

Goldstone
Goldstone is associated with the root chakra and is known to build courage and a positive attitude.

Features
Key holder/key chain
Practical
Instantly recognisable
Spiritual gift

Material
Metal and synthetic Goldstone Crystal

Care Instructions
Clean it occasionally with warm water and soap. Gently brush with a super soft brush to remove any build-up. Place it on a towel to air dry.