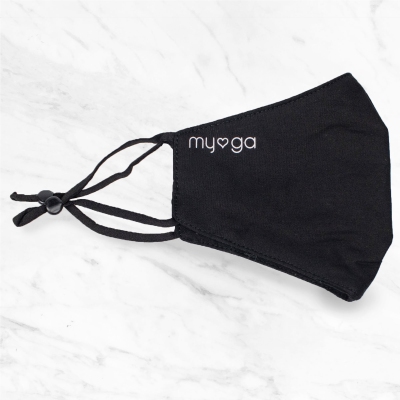 Eco Friendly reusable Bamboo & Cotton Face Mask. For use with replacement carbon filters or 3 ply masks, which fit in the hidden pocket on the inside of the mask. You are able to put a filter, or another mask on the inside for greater protection.
The mask is made with elastic loop holes with a toggle for the snug fit, one size fits most. These face masks are made from eco-friendly Bamboo Material and cotton, allowing you to wear them unlimited amount of times, however we suggest due to the delicate material to hand wash to avoid ruining the material.
We have six unique designs available, which match all of our Yoga products; from coffee cups, to yoga mats, to our clothing range. If your feeling fashionable why don't you grab a matching attire!
The packaging we send in is completely recyclable as we are doing our bit to help the environment where possible!